Book your experience
Visit our winery and enjoy a wine tasting experience
Discover the secrets of our winemaking process, through which we achieve the full expression of the Mencía, Godello and Tempranillo grapes, and enjoy one of the impressive views of the Galicia, a balcony overlooking the Sil canyons from where you can taste our wines.
GUIDED TOUR OF THE WINERY FACILITIES
Discover the essence of Heroic Viticulture through the expertise of our magnificent guides.
They will explain the techniques and secrets behind the production of Ribeira Sacra wines
AUDIOVISUAL PRESENTATION
Step into our screening room and discover the Sil canyons from an unparalleled perspective, through a unique visual experience in the area.
WINE TASTING WITH COMMENTARY
Indulge your senses in our tasting room with a guided tasting and discover the distinctive flavors and aromas of each of our wines.
TERRACE OVERLOOKING THE SIL RIVER
Finish your experience by enjoying a glass of wine on our terrace, surrounded by a spectacular panoramic view.
| LOCATION | DRIVING | DISTANCE |
| --- | --- | --- |
| Catamaran Embarcadero Ponte do Sil (former Doade wharf) | 4,6 km | 7 min |
| Aba Sacra tourist train (See website). | 700 m | 2 min |
| Pena do Castelo viewpoint | 2,2 km | 5 min |
| Duque viewpoint | 4,5 km | 9 min |
| Mao River walkways | 19,9 km | 31 min |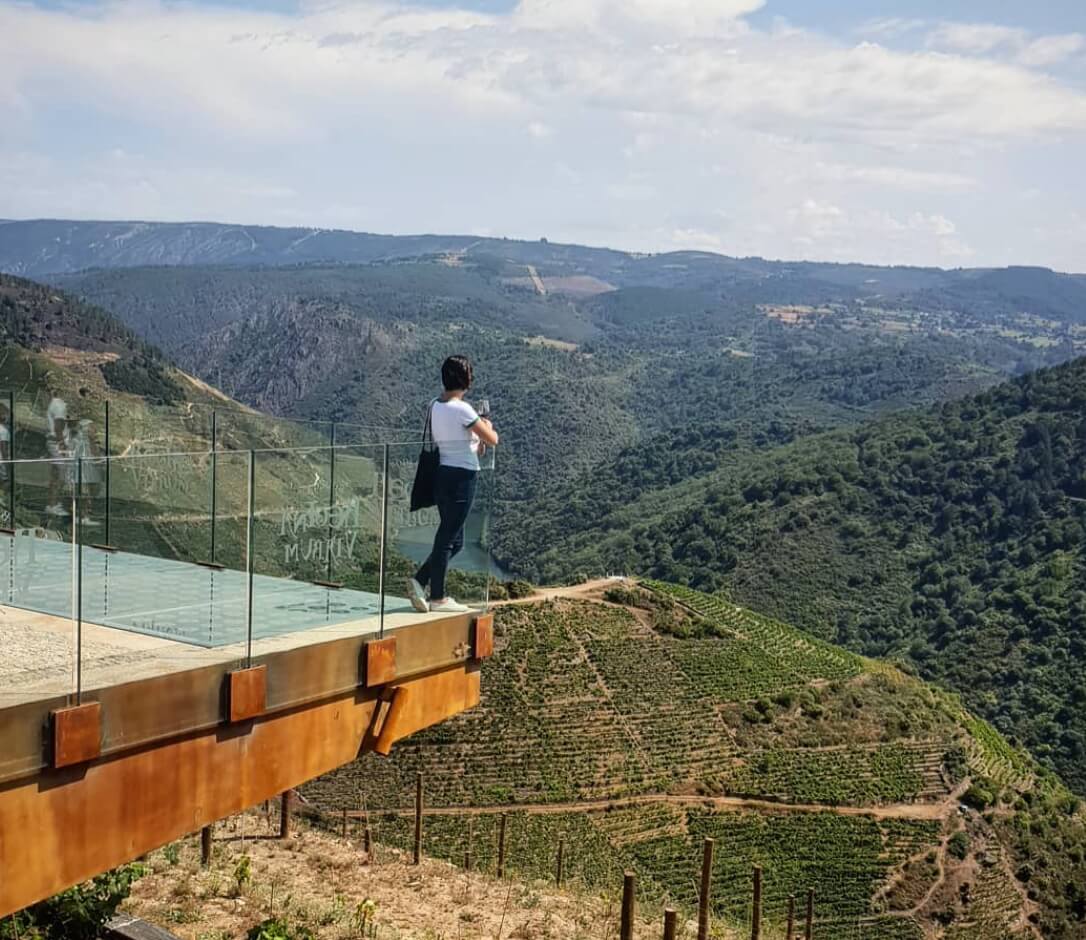 – Jorge P.
We loved visiting this winery. The facilities as well as its history are worth seeing. And their wines are very tasty. It is well worth a visit and a pleasant time.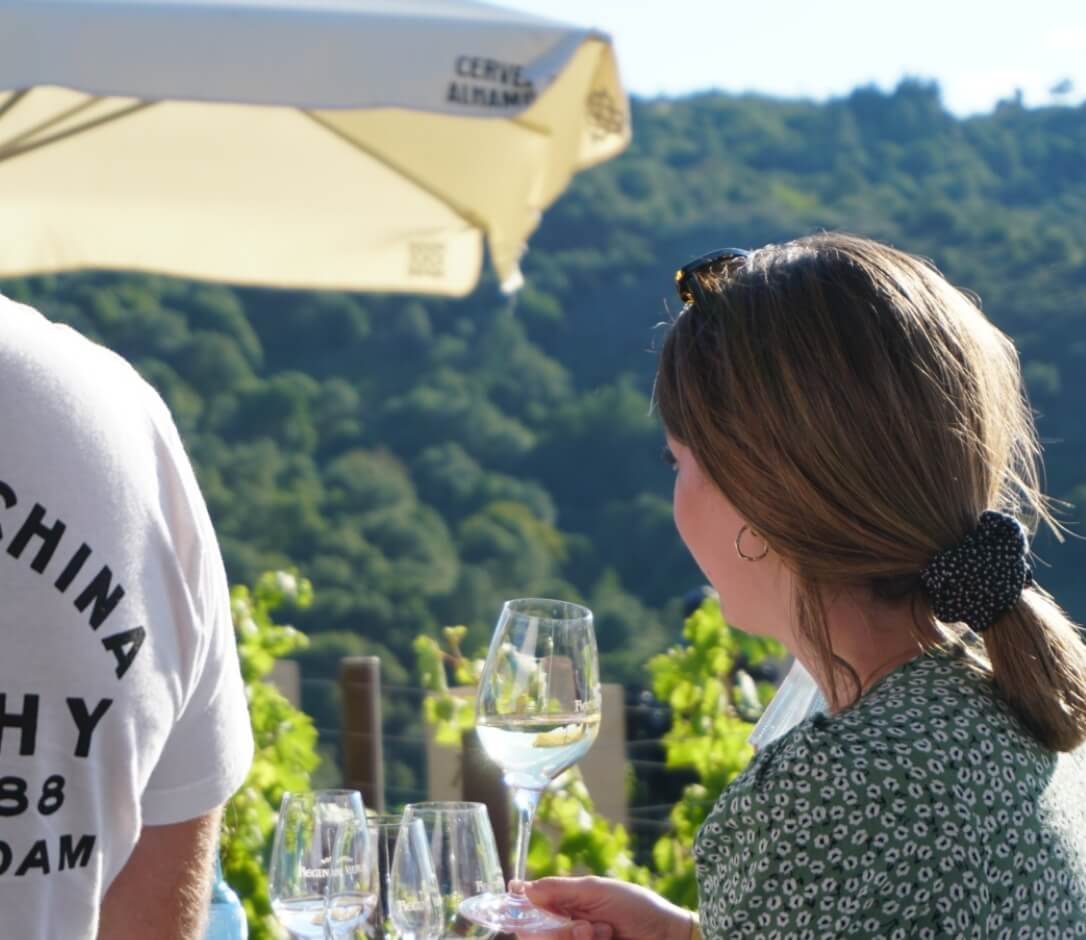 – Estefanía T.
My husband and I went and we loved everything, the affection with which they work is evident in every part of the winery, you can feel the closeness of the Galician people, I am especially grateful to Ana for her attention and her recommendations not only for the wine but also for places to visit in the area.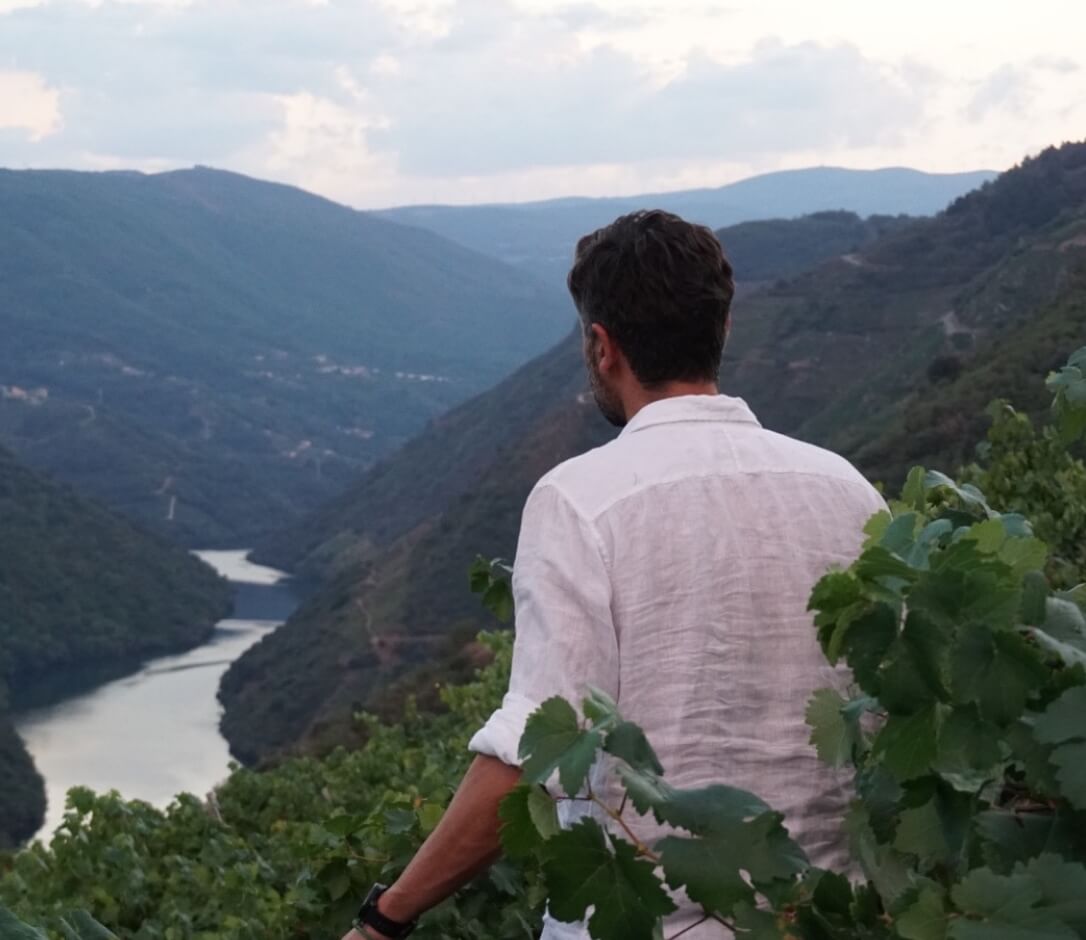 – Alfonso R.
Excellent experience, my partner and I went for the first time to a wine tasting and we liked it so much that we took three of their wines and a cream of orujo. Very close treatment, with details about the production, they have a spectacular terrace with beautiful views. An experience that we absolutely loved.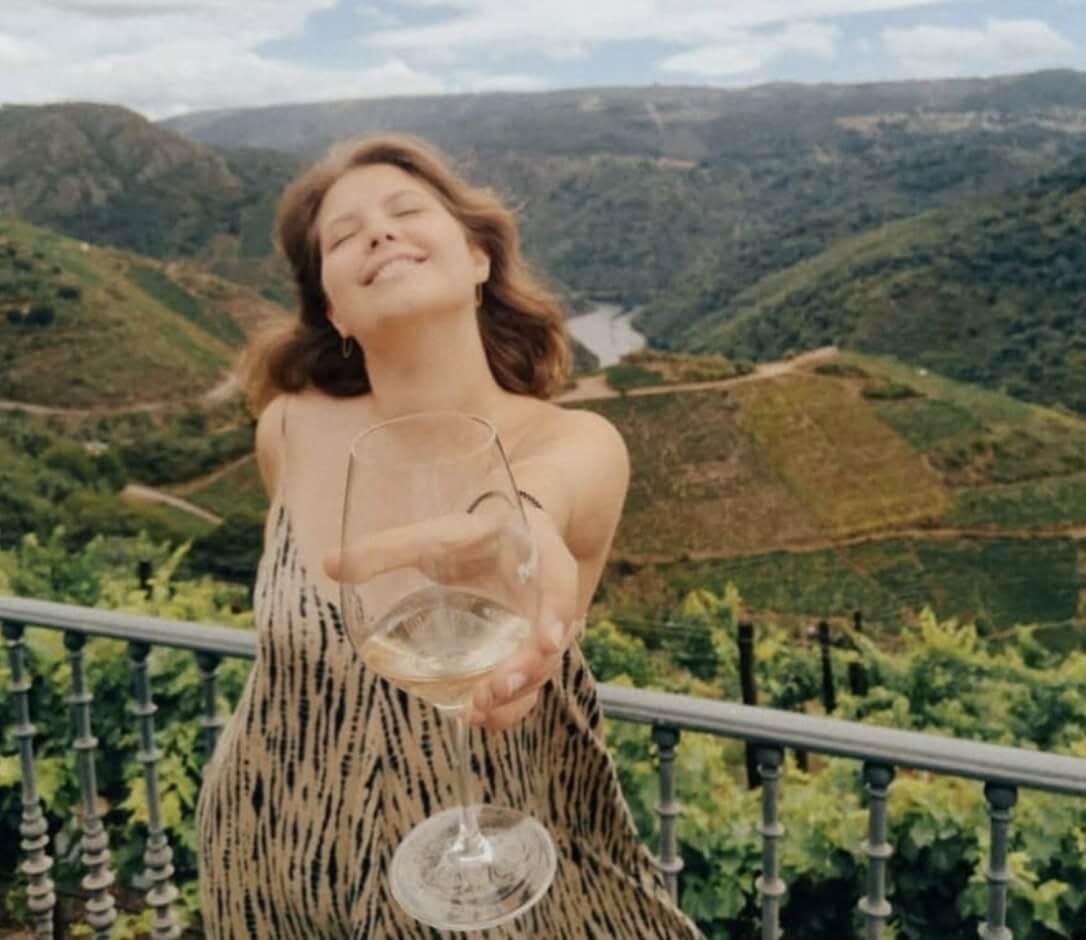 – Ana E.
A place with spectacular views and a very good experience. I recommend a tasting of 5 wines to discover the best. Thanks to the team for making the experience so pleasant and especially to Bibiana for your attention and kindness.
Another way to enjoy the experience
Ribeira Sacra rises up on legends and a millennia-old work.
The landscape borders on the impossible, with unique canyons in Galicia and the Sil River running through them. A land of flavor, culture, history, and nature to discover.